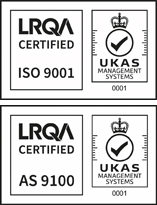 The management team accept responsibility for communicating to all employees, The company's commitment to quality and for ensuring that the Quality Policy is implemented, understood at all levels, and maintained. All members of staff are encouraged and motivated to be conscious of the contribution which they can make towards the achievement of Quality objectives.
Given the progressive nature of Quality Assurance, the management undertakes to continually improve the effectiveness of the Quality System, which will serve to keep the company at the forefront with regard to Quality matters.
Everybody employed by Desman Engineering Ltd is recognised as a valued contributor to the continued success of the company, not least through achievement of the highest quality standards.
The company has appointed a Quality Manager who has authority and responsibility for the implementation and maintenance of the Company Quality System.
Tailor made solutions
Procurement of castings
Day to day cleanliness checks on castings
Ultra sound casting checker and hi-tech microscope, more accurate way of showing porosity
Direct to line / Direct to stock goods
Controlled inspection reports of components we produce
Full substantiation packs
PCP (Process Control Plan)
F.A.I.R (First Article Inspection Reports) are produced for every new Part we manufacture
Non-conformance quality system controlling the supplier defects and machining defects with fully documented corrective and preventative actions put in place
KPI's (Key Performance Indicators)